2021 Living Room trends that will nominate this year
Frilly Details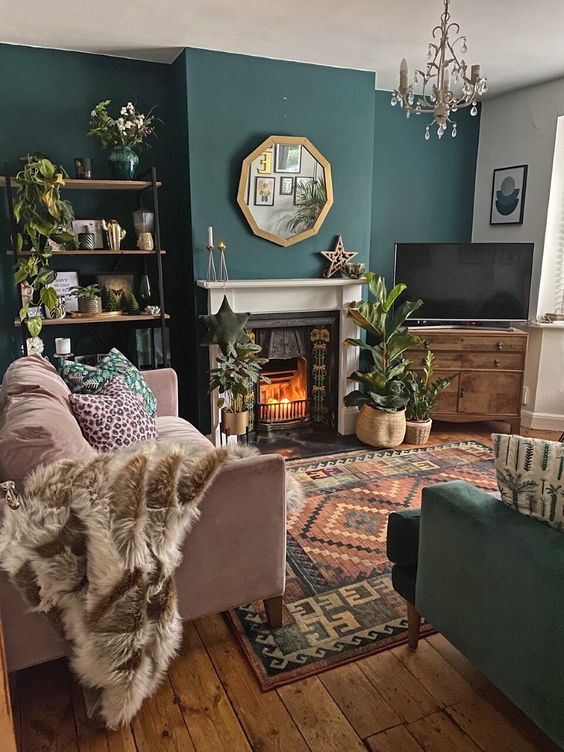 Its time to say goodbye to the sleek minimalistic style of the 2010s and open the doors to whimsical textured touches. We are going to see pleated lamp shades and ruffled skirts everywhere. Designer Adnan Anwar agrees nothing that these pieces "provides softness and some visual weight to balance out a design." These kinds of items add a bit of drama and warmth. Textured cushions and soft throws will update your home in the simplest way this spring.
Natural Elements
We are all yearning for more time outside as the evenings grow brighter, and the days become warmer. We have the ability to "bring the outside in, with palettes from nature will be calming and soothing for us all" designer Gemma Parker says. Find different ways to introduce natural light and layer different textures that will reflect light which will transform your room. Introduce wicker, rattan and materials that will add warmth and texture to your living spaces. Do not forget about introducing greenery into your home as plants will continue to be popular in 2021.
Curved pieces
2021 is the year of the curved line and the curved furniture. Curves are already a thing and will continue to be for the season. This trend works well partnered with natural materials too. Pairing a squared off couch with a curved coffee table will create a dramatic statement in your living room. Its all about structure and creating a contrasting silhouette.
Play with Colours.
It is time to give your walls, or just a small accessory a warm makeover as springtime rolls in. We started to see warmer tones appear in 2020 in comparison to the simplistic minimalistic grey toned trend which has been popular over the last 5 years. 2021 is the year to embrace everything colour has to offer. We are in our homes more than ever and we are craving warm cozy spaces that feel like a big hug. And after the year we have had we need one. We will see a lot less grey and neutral tones as people inject their personalities into their spaces.
Layer, Layer, Layer
Minimalism will never disappear but layer in our homes adds character and charm. A heavily layer coffee table, mantelpiece or console table adds depth and substance to a living room. Design your dream space buy adding sculptures and books to your side table or framed artwork and candles on shelves behind your couch. A great tip is to layer a large statement rug under your couch too. This is a great simple way to add dimension to your space and protects your floors.